Oak Ridge Cemetery- Illinois' Largest Municipal Cemetery
Purchases made through links earn us a small commission, at no extra cost to you.
Oak Ridge Cemetery in Springfield, Illinois is the largest municipal cemetery in the state, comprising 365 acres of rolling hills, trees, and tombs. Oak Ridge Cemetery is best known for being the burial place of Abraham Lincoln, who was laid to rest in the monumental Lincoln Tomb, but several other notable dignitaries also have graves here.
In addition to the prominent graves in Oak Ridge Cemetery, visitors can also see several war memorials paying tribute to Illinois veterans.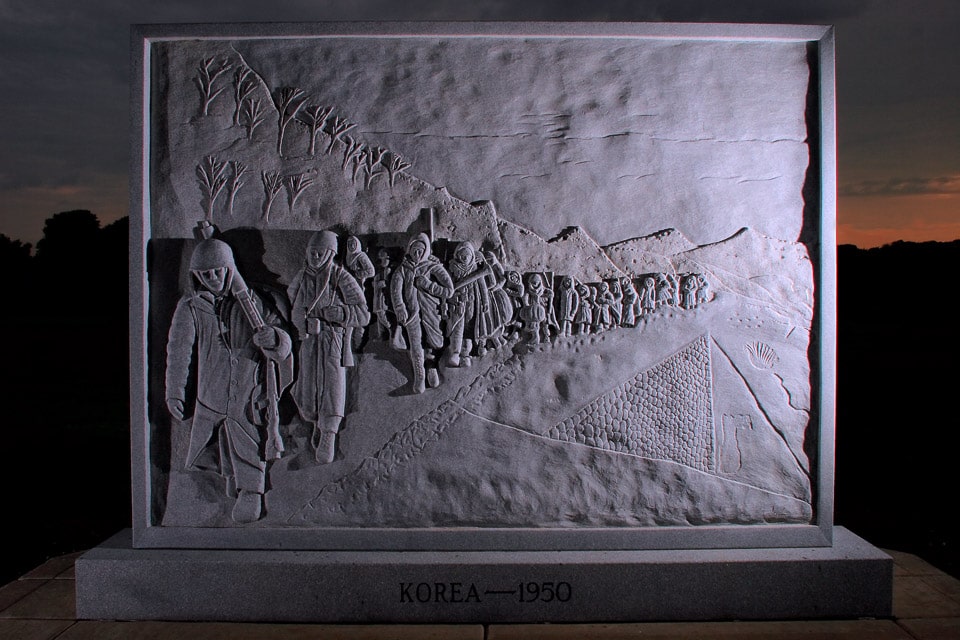 History of Oak Ridge Cemetery
Oak Ridge Cemetery began life as a practical solution for Springfield's deceased residents. The first cemetery in the city- simply called The City Graveyard- took up space on four acres of land, gifted to Springfield by Elijah Iles in the 1820s. More acres of land were added to the west of the graveyard in 1830, provided by a certain John Hutchinson, who also gave his name to the cemetery at this time.
For the next few decades of the 19th century, the newly dubbed Hutchinson Cemetery was the only burial ground in Springfield. But it wasn't to last. As the city grew, so did its population and the sanitation issues that went with it. A solution was put forward in 1855 to purchase 17 acres of land outside the city limits, and to establish a new municipal cemetery there.
In 1856, more acres were added, coinciding with a decree banning the creation (or expansion) of any burial grounds within the city limits. Then-mayor John Cook gave the cemetery its current name, Oak Ridge, taking inspiration from the many oak trees that cover the ridge overlooking Spring Creek.
An official caretaker was appointed to look after the cemetery in 1858. It was during this time that records of burials in Oak Ridge Cemetery began to be kept. On the 24th of May, 1860, Oak Ridge Cemetery was officially opened- an event marked by the closing of schools and local businesses in the afternoon, while none other than Abraham Lincoln and Mary Todd Lincoln were in attendance.
Lincoln, who is buried in Oak Ridge Cemetery, still plays a central role here, attracting nearly one million visitors to the cemetery each year.
By 1866, another ordinance banned any further burials to take place at Hutchinson Cemetery. The silver lining for many families was that, if they'd already purchased a lot at the now-defunct burial site, it could be transferred over to the "new" cemetery. At this time, a total of 652 bodies were also moved from Springfield's creaking city cemeteries over to Oak Ridge.
Design of Oak Ridge Cemetery
The design of Oak Ridge Cemetery reflects not just a practical need for a burial ground, but also the fashion at the time. It was, after all, designed in the rural cemetery landscape lawn style by its creator, William Saunders. This school of landscape architecture incorporated the natural landscape- in this case, rolling hills- to create a landscape fit for the tastes of the day, namely Romantic.
Interestingly, the ideals incorporated in Saunders' design were one of the catalysts spurring the American parks movement, which from the 1840s, saw the creation of "country" landscapes in cities across the country.
The layout is also an example of a Memorial Park style design; one key aspect being the use of large boulevards, wide enough to accommodate vehicles.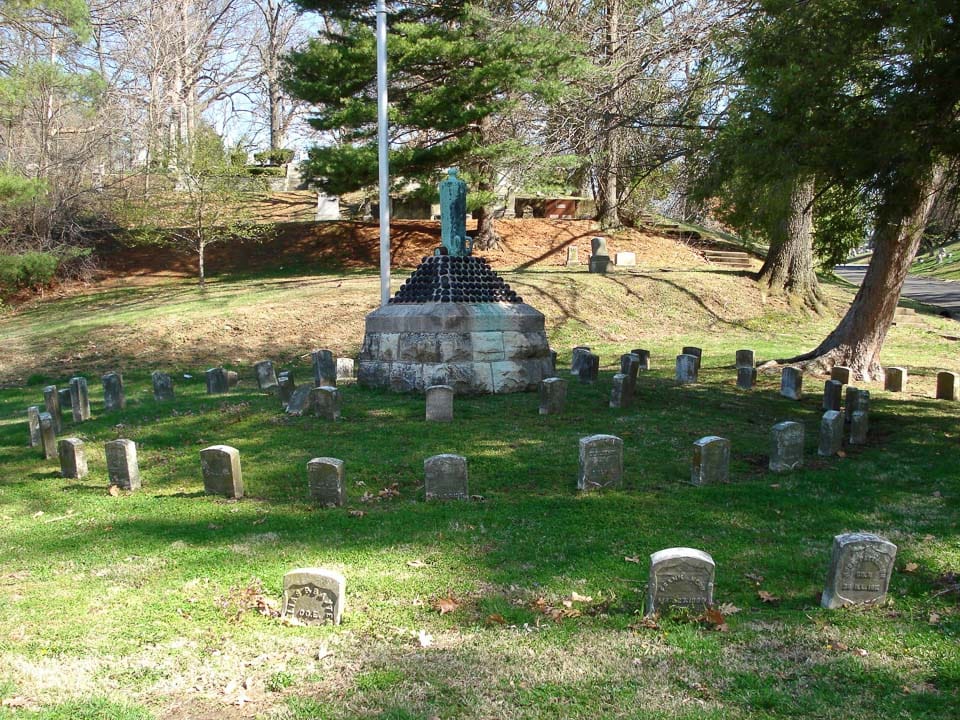 Monuments in Oak Ridge Cemetery
Of all the Oak Ridge Cemetery graves, none is more famous (or sought out) than the Lincoln Tomb. Not only is it practically a place of pilgrimage for many Americans, and visitors from further afield, but it's also a National Historic Landmark. In fact, it was one of the first to be designated as such, having been elevated to this status in 1960.
Built between 1868 and 1874, Lincoln's mausoleum is an impressive structure with multiple levels and several interior spaces. It was constructed out of marble and features not only statues of Lincoln on display, but also a stained glass window and an obelisk. Even regardless of the history, it makes for an impressive sight.
Oak Ridge Cemetery is also known for its collection of war memorials. Two are dedicated to those who died in the Korean war, namely the Battle of the Chosin Memorial and the Korean War State Memorial, featuring an imposing 12-foot bronze bell. There's also the Illinois Vietnam Veterans Memorial, which was dedicated in 1988 to the lives of almost 3,000 Illinoisans lost during the Vietnam War.
The cemetery's World War II Illinois Veterans Memorial is a granite and concrete structure with a white globe at its center, reflecting the worldwide scale of the war, while the World War I Memorial displays the names of 112 soldiers (and one nurse)- all Springfield locals- who gave their lives during the early 20th-century conflict.
The eight-foot-tall Illinois Purple Heart Memorial, carved out of black granite, has a Shakespeare quote etched into it: "We few, we happy few, we band of brothers: for he today who sheds his blood with me shall be my brother."
Oak Ridge Abbey, which is actually a mausoleum, was built between 1910 and 1912 as the tomb to end all tombs. It was a secure structure that played on people's fears of death, body-snatching, and decay.
Oak Ridge Cemetery Burials- Notable Graves in Oak Ridge Cemetery
From a president to a president's daughter, the list of famous burials at Oak Ridge Cemetery is an illustrious one.
Abraham Lincoln (1809-1865)
The most famous tenant of Oak Ridge Cemetery is former US president Abraham Lincoln. His funerary monument is also the final resting place of his wife and three children. It was built using donations made by people from across the country.
Ninian Edwards (1775-1833)
Edwards was a founding figure during the accession of Illinois to statehood, presiding as the only governor of Illinois Territory before it was welcomed into the Union in 1818.
John Riley Tanner (1844-1901)
Tanner was the 21st governor of Illinois, serving between 1897 and 1901. He was neutral in labor disputes and was the only governor in the country to create an all-African-American National Guard unit, led by African-American officers, at the onset of the Spanish-American War (1898). His tomb is a modern take on Classical architecture under the shade of oak trees.
John L. Lewis (1880-1969)
President of the United Mine Workers Union from 1919 to 1960, Lewis was an important figure in America's coal-mining industry and helped to organize workers during the 1930s Depression.
Nellie Grant (1855-1922)
The daughter of US president Ulysses S. Grant and Lady Julia Grant, Nellie attracted much attention during her teenage years growing up in the White House. She was also received by Queen Victoria during a trip to England at age 16.
William A. Northcott (1854-1917)
Two-time governor of Illinois, William A. Northcott, later became a member of a fraternal life insurance company dubbed the Modern Woodmen of America. The organization footed the bill for his grave.
Final Words
Oak Ridge Cemetery is a landmark burial ground in the United States. Not only is it the final resting place for Abraham Lincoln, his family, and countless other prominent figures of Illinois' history, but it also provided a blueprint for modern city parks across the country. It's a place to pay your respects, of course, but it's also a place to simply wander.
Springfield Accommodations
If you're planning to visit Oak Ridge Cemetery and need accommodations, here is a list of hotels in Springfield, Illinois. Please consider booking your Springfield accommodations through the included link. It costs nothing extra and helps support this website.
More Burial Places in the United States